Dr. Mark Ward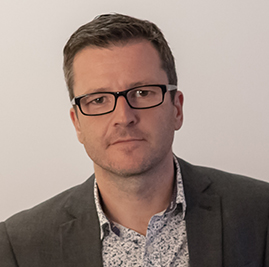 Dr Mark Ward completed his PhD in Sociology at TCD in 2014 and joined the TILDA team in 2017 where he is a Senior Research Fellow.
Mark's research centres on the importance of older adults' social worlds for their health and well-being. In particular, he currently leads a number of research programmes that examine the causes and consequences of social disconnection among older adults and other groups. Other research interests include the social determinants of health, ageing, social gerontology, mortality, and longitudinal quantitative research methods.
Mark's research is multidisciplinary, combining the social and health sciences. He has published widely on a range of topics including quality of life, mental health, mortality, and loneliness and social isolation.
In 2020 Mark led TILDA's COVID-19 sub-study titled "Altered lives in a time of crisis: Preparing for recovery from the impact of the COVID-19 pandemic on the lives of older adults". More recently (2023-2024), he is Principal Investigator of a study funded by the U.S. National Institutes of Health, examining the association between social disconnection and passive suicide ideation.
As well as his research, Mark contributes to numerous collaborative networks and committees including The Loneliness Taskforce, and the COVID Global Mental Health Consortium.
For a full list of Dr Mark Ward's publications, please click here.