Dr. Mark Ward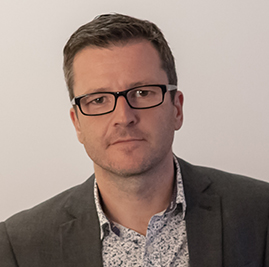 Dr Mark Ward is a Senior Research Fellow whose work focuses on the social determinants of health. Mark holds a BSc in Social Science from University College Dublin and a MSc in Applied Social Research, from Trinity College Dublin. He also completed his PhD in Sociology at TCD and joined the TILDA team in 2017.
Prior to joining TILDA in 2016, Mark was Assistant Professor in the Department of Sociology, Trinity College (2015-2016). He has also conducted research for a range of organisations including the Health Research Board, the Royal College of Surgeons in Ireland, Focus Ireland, and the Tobacco Free Research Institute. His main areas of research interest are social gerontology, children's research, socio-economic inequalities, and the application of quantitative methodologies in the social sciences.
Mark's research is multidisciplinary, combining the social and health sciences. He has published widely on a range of topics including quality of life, mental health, mortality, and loneliness and social isolation.
Most recently Mark has led TILDA's COVID-19 sub-study titled "Altered lives in a time of crisis: Preparing for recovery from the impact of the COVID-19 pandemic on the lives of older adults".
Mark is a member of a number of committees including The Loneliness Taskforce.
For a full list of Dr Mark Ward's publications, please click here.