Dr. Cathal McCrory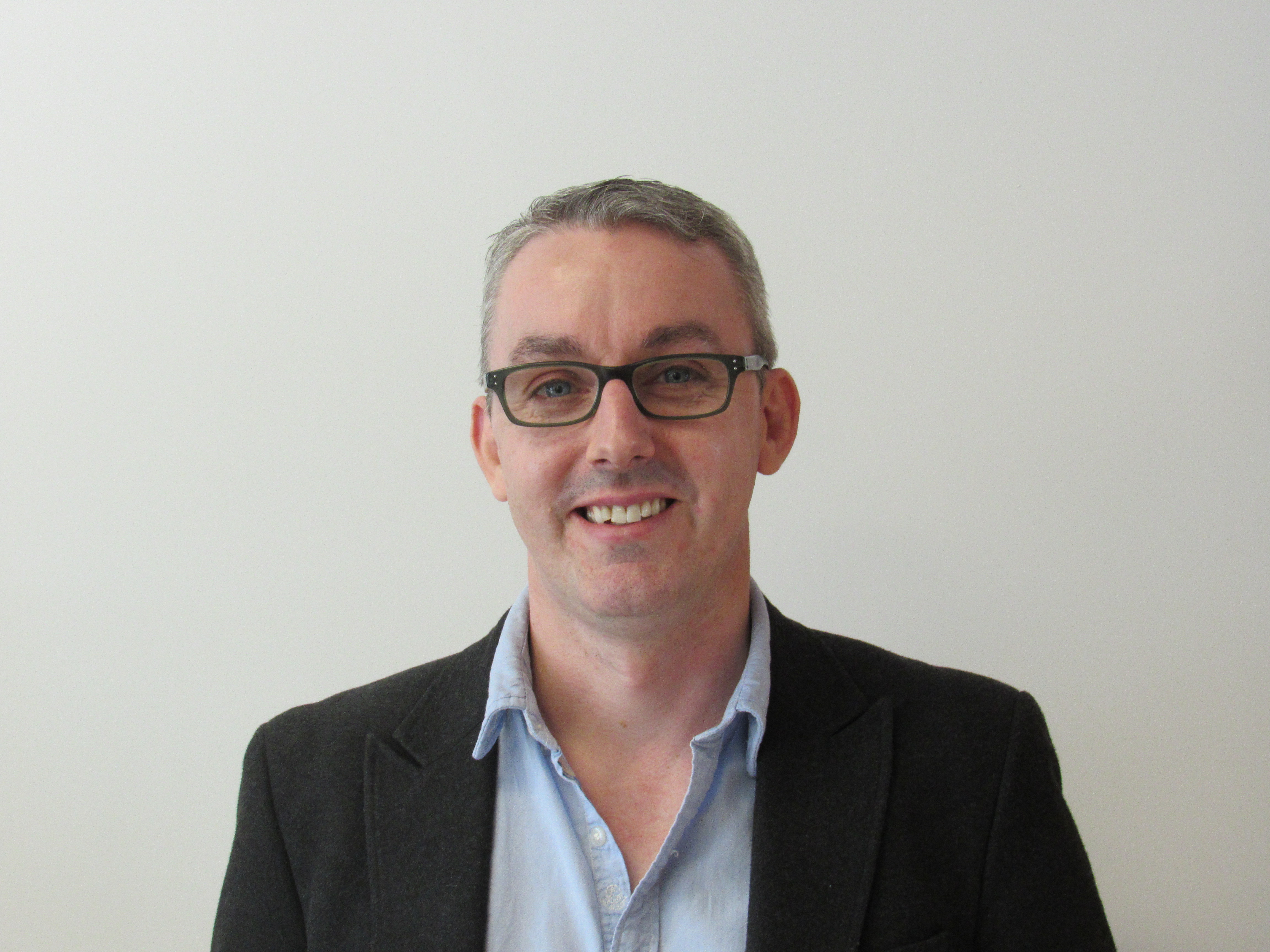 Dr. Cathal McCrory is Associate Professor (Psychology) of Life Course Development and Ageing in the Department of Medical Gerontology. He leads the Behavioural and Social Sciences group within TILDA. His research explores the pathways, processes and mechanisms through which socially mediated risk factors come to influence health over the life-course, with a particular emphasis on stress. Psychosocial frameworks postulate that those growing in more disadvantaged environments are subjected to a greater number of stressors during development resulting in greater 'wear and tear' on physiological systems (i.e. allostatic load) which may precipitate earlier biological ageing. Understanding how differences in the social environment 'get under the skin' is a major focus of his work. His research utilizes population-level data to explore the extent to which differences in exposure to stressors can account for disease and mortality differentials between different social groups, leading to the identification of modifiable risk and resilience factors.
He received an Emerging Investigator Award Emerging Investigator Award from the Health Research Board (HRB) of Ireland in December 2017 to explore social differentials in health and mortality using putative markers of accelerated ageing. The ALLOSTAT project will chart the social distribution of neuroendocrine, inflammatory, cardiovascular and metabolic markers in TILDA and other ageing datasets; and examine the predictive utility of a composite index derived from this battery of biomarkers for identifying emergent disease states, frailty and mortality. The project will also examine the magnitude and degree of association between Allostatic Load and other putative markers of age acceleration, including leukocyte telomere shortening and DNA methylation age.
He is also a collaborator on the Horizon 2020 funded LIFEPATH project (http://www.lifepathproject.eu) which examines socio-economic variation in health and wellbeing in Ireland and other European countries at different stages of the life-course using data from a number of European cohort studies with intense phenotyping and repeat biological samples. You can learn more about the project here:
http://www.lifepathproject.eu/media/video
Prior to joining the TILDA team, he was employed by the Economic and Social Research Institute as a Research Analyst (2006-2012) on the Growing Up in Ireland study: a large nationally representative cohort study following the development of two cohorts of Irish children (with a sample of 20,000+). His research with the Growing Up in Ireland cohort has been widely reported in national print (Irish Independent, Irish Times, The Examiner, Sunday Times) and broadcast media (RTE, TV3). He has presented to the Oireachtas (joint houses of the Irish Parliament) on the topic of childhood obesity.
He also previously worked as a Research Analyst/Manager of the Surveys and Indicators Unit in Forfás, the national policy and advisory board for enterprise, trade, science, technology and innovation. He obtained his Primary Degree in Psychology (1999) and Doctorate in Psychology (2002) from Queens University, Belfast. He was awarded his PhD for his work examining the relationship between putative measures of neurological processing speed and psychometric intelligence.
For a full list of Professor Cathal McCrory's publications see here.
Peer-Reviewed Publications
McCrory, C, Fiorito, G, Polidoro, S, O'Halloran, AM, Hever, A, Lu, AT, Horvath, S, Vineis, P, Kenny, RA. (in press). GrimAge outperforms other epigenetic clocks in the prediction of age-related clinical phenotypes and all-cause mortality. Journals of Gerontology: Biological Sciences.

Maurel M, Castagné, R, Berger, E, Bochud, M, Chadeau-Hyam, M, Fraga, S, Gandini, M, Hutri-Kähönen, N, Jalkanen, S, Kivimäki, M, Marmot, M, McCrory, C, Preisig M, Raitakari O, Ricceri F, Salmi M, Steptoe A, Vineis P, Delpierre C, Kelly-Irving M. (2020) Patterning of educational attainment across inflammatory markers: findings from a multi-cohort study. Brain, Behavior and Immunity. S0889-1591(20)30406-2. doi: 10.1016/j.bbi.2020.09.002. Online ahead of print.

McLoughlin, S., Kenny, RA, and McCrory, C. (2020). Does the choice of Allostatic Load scoring algorithm matter for predicting age-related health outcomes? Psychoneuroendocrinology 20, 104789.

Ribeiro, AI, Fraga, S, Correia-Costa, L, McCrory, C, Barros, H. (2020). Socioeconomic disadvantage and health in early childhood: a population-based birth cohort study from Portugal. Pediatric Research 1-9. PMID: 32005033. doi: 10.1038/s41390-020-0786-9.

McCrory, C, Fiorito, G, McLoughlin, S. Polidoro, S, Ni Cheallaigh, C, Bourke, N, Karisola, P, Alenius, H, Vineis, P, Layte, R, Kenny, R.A. (2020). Epigenetic clocks and allostatic load reveal potential sex-specific drivers of biological ageing. Journals of Gerontology: Biological Sciences, 75(3) 495-503. PMID:31603985. doi: 10.1093/gerona/glz241.

Vineis, P, Delpierre, C, Castagne, R, Fiorito, G. McCrory, C: the Lifepath Consortium (2020). Health inequalities: embodied evidence across biological layers. Social Science and Medicine, 246, 112781. doi: 10.1016/j.socscimed.2019.112781.

McCrory, C, McLoughlin, S, O'Halloran, A. (2019). Socio-economic position under the microscope: getting 'under the skin' and into the cells. Current Epidemiology Reports, 6(4), 403-411. https://doi.org/10.1007/s40471-019-00217-1

Fiorito, G, McCrory, C, Robinson, O, Carmeli, C, Ochoa, C, et al. and the LIFEPATH consortium. (2019). Socio-economic position, lifestyle habits and biomarkers of epigenetic aging: a multi-cohort analysis. Aging, 11(7), 2045-2070. PMID:31009935. doi: 10.18632/aging.101900.

McCrory, C, Leahy, S, Ribeiro, A, Fraga, S, Barros, H, Vineis, P, Layte, R. for the LIFEPATH consortium (2019). Socio-economic inequalities in measured body mass index trajectories in children in three European countries. Paediatric and Perinatal Epidemiology 33(3):226-237. PMID: 31090081. doi: 10.1111/ppe.12552.

McCrory, C, Fiorito, G. Ni Cheallaigh, C. Polidoro, S. Karisola, P. et al. (2019). How does Socio-Economic Position (SEP) get biologically embedded? A Comparison of Allostatic Load and the Epigenetic Clock(s). Psychoneuroendocrinology, 104, 64-73. PMID: 30818253. doi: 10.1016/j.psyneuen.2019.02.018.

Funding Record

NIH/NIA R01 (2020) - Social circumstances and epigenomics promoting health in three countries (€4,500,000). ROI component (850k) Role: Co-investigator
Global Brain Health Institute (2020) - Health Equity Award (20k): to investigate the impact of socioeconomic position (SEP) across the life course on brain structure in healthy ageing. Role: Co-Principal Investigator
MITACS Globalink Research Award Abroad (2018): The biology of social inequality ($6000)
Role: Host supervisor
Health Research Board (2018) - Applied Partnership Award (€199,242). Premature Ageing in Long-term Homeless Adults (PATH)
Role: Co-Applicant
Health Research Board (2017) - Emerging Investigator Award (€743,000). An Allostatic Load Framework for understanding social differences in health and mortality
Role: Principal Investigator
Irish Research Council Ulysses grant (2015) to promote collaborative research between Irish and French universities: €2400
Role: Collaborator