TILDA @ the 50 Plus Show
The Senior Times 50 Plus Show was held in the RDS earlier this month, where members of TILDA's research and health assessment team put on a hugely successful interactive research exhibit showcasing some of our latest findings, news, and study updates.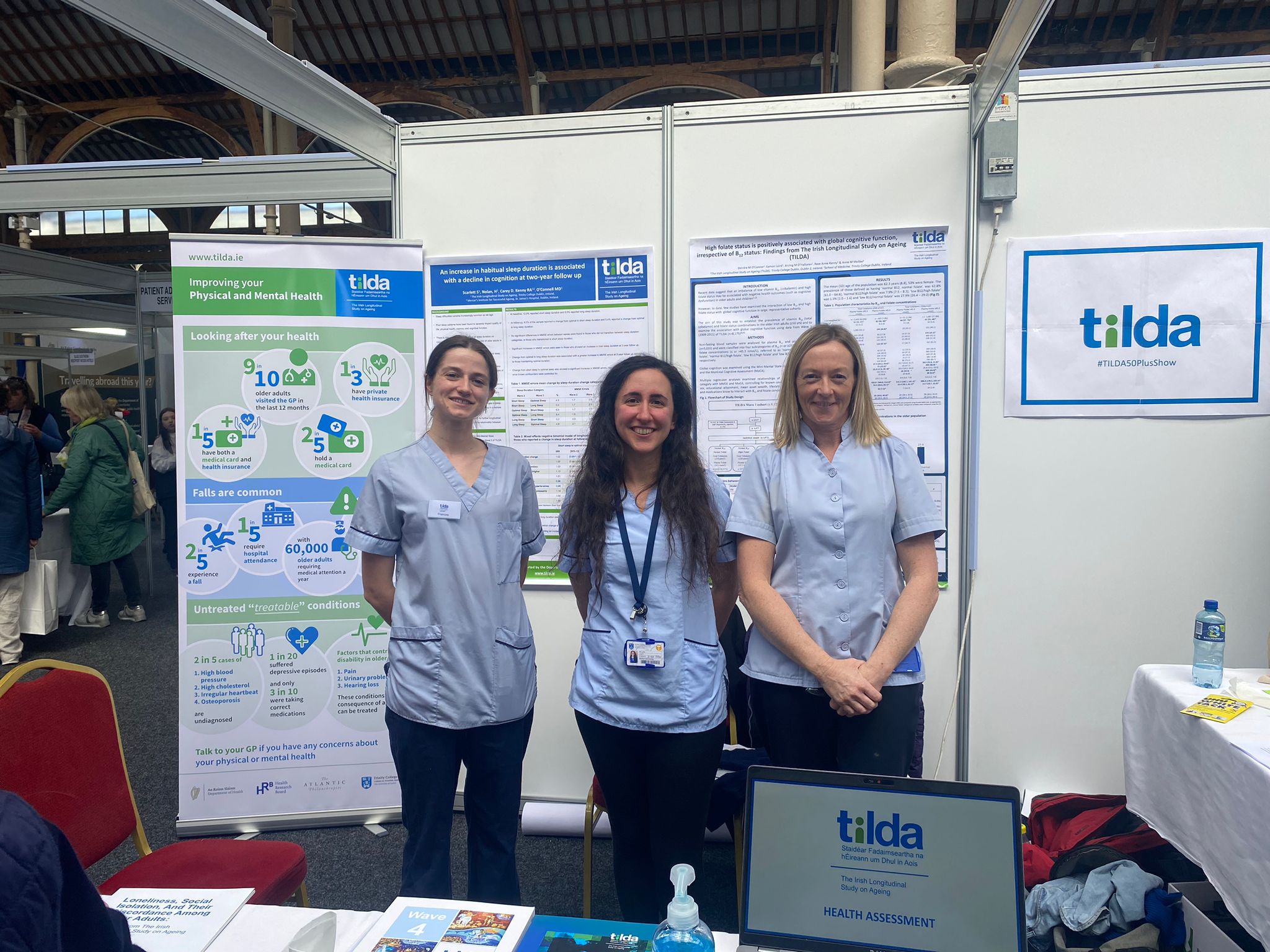 Event attendees had the opportunity to talk with members of our team and get a first-hand look at some of the brand new research infographics about Physical and Mental Health, Healthy Eating, Brain Health, and Vitamin D.
As part of the TILDA exhibit, the team performed grip strength tests (from the TILDA health assessment) on members of the general public charting their results which generated great competition and buzz amongst the attendees.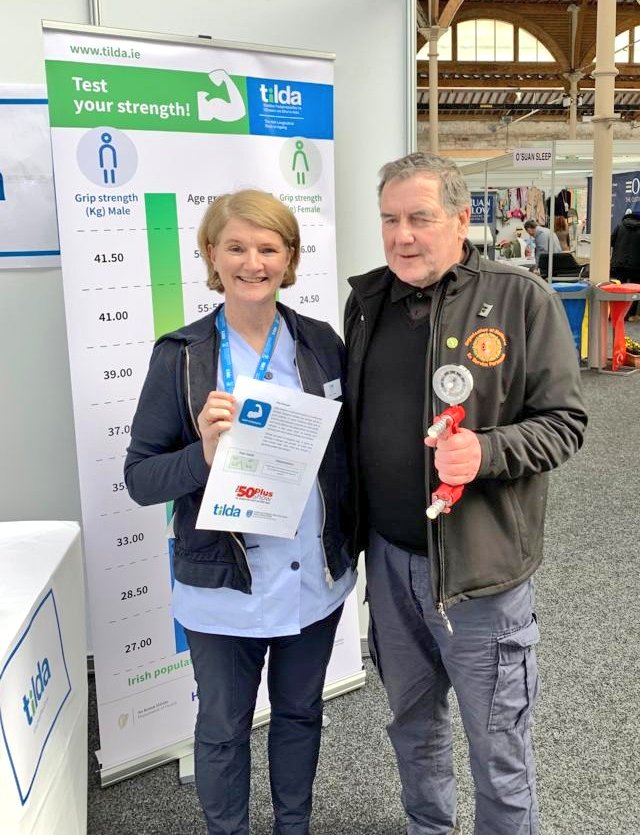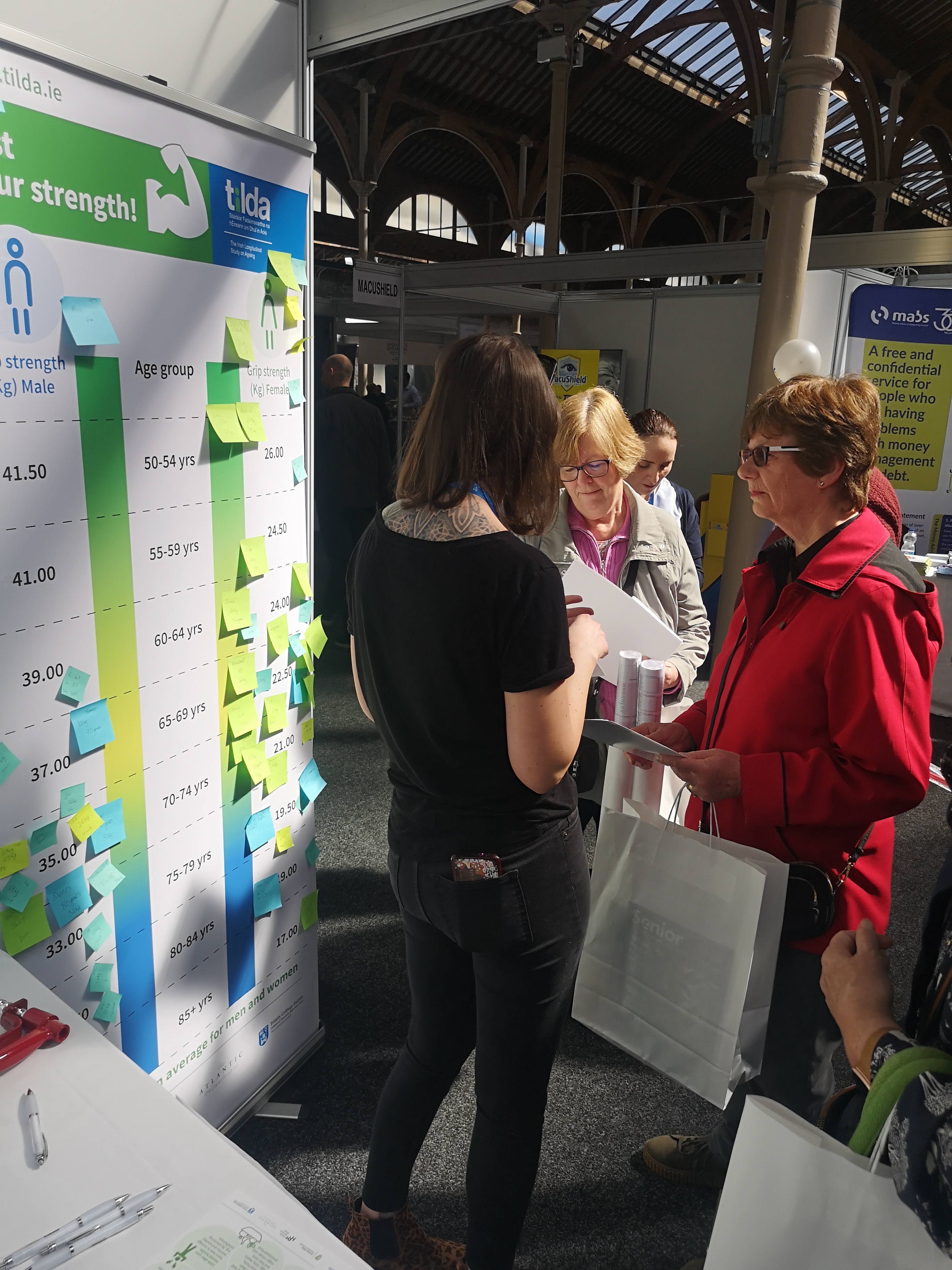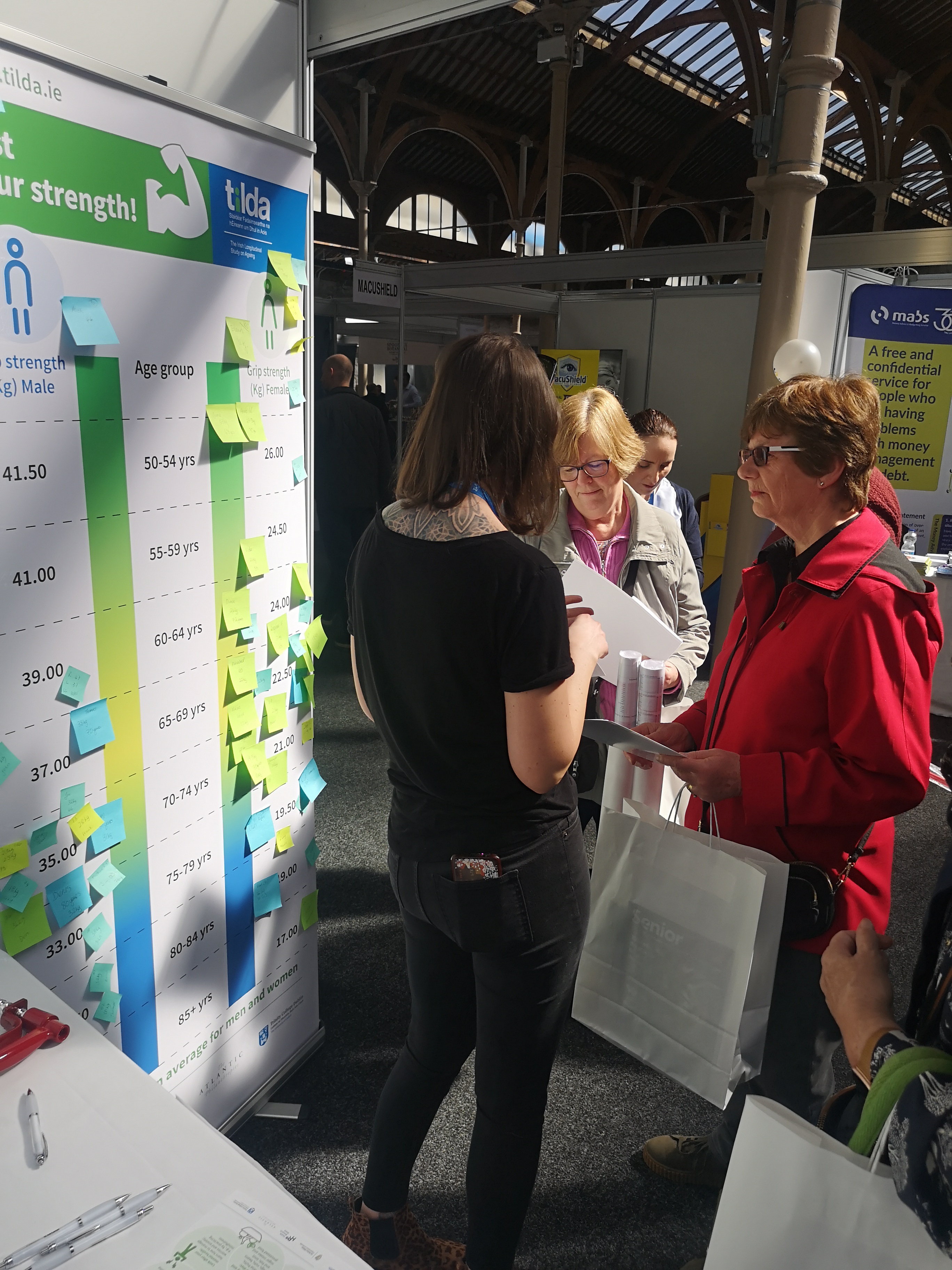 In addition to the exhibit, Dr Joanne Feeney, Senior Research Fellow and TILDA's Cognitive Neuroscience Group Lead delivered a lecture 'Healthy Brain Ageing' and the latest findings from TILDA in the public theatre to a packed house. Joanne's lecture shed light on the importance of understanding how to maintain optimal brain health and reduce cognitive decline among the population. Factors such as staying physically active, maintaining social connections, eating a nutritious diet, and engaging in cognitively stimulating activities have been found to be crucial for healthy brain ageing. The lecture received excellent feedback from members of the public and event organisers alike.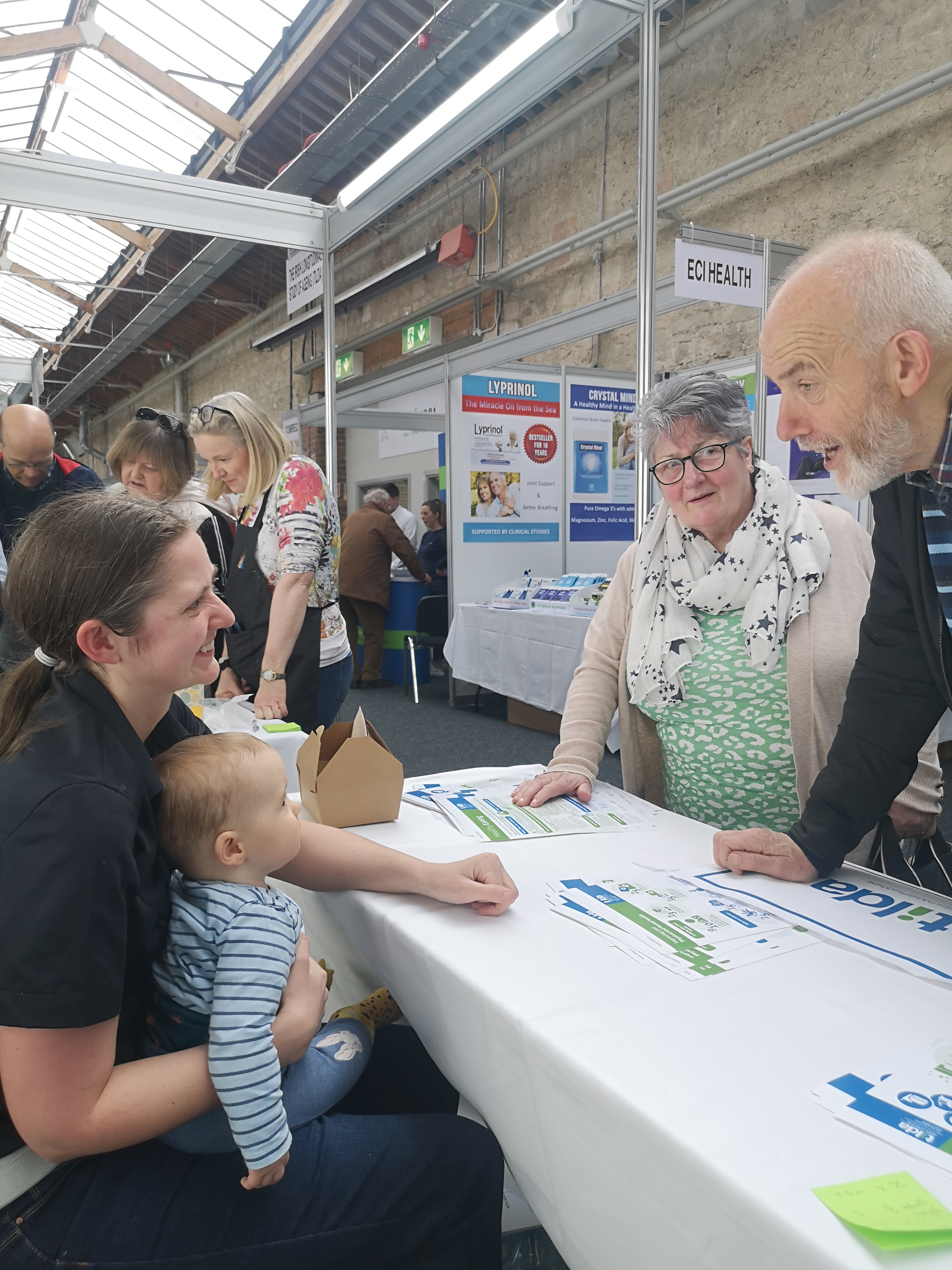 A big thank you to the members of the team that volunteered their time to making the event such a success – over a sunny weekend! These included management and research staff; Niamh Clarke, Lucy Doogan, Joanne Feeney, Ann Monaghan and Deirdre O'Connor, and Siobhan Scarlett (with a special guest appearance by baby Cathal) and some of our stellar health assessment team; Miriam Fitzpatrick, Mary Hickey, Linda Lisanti, Michelle O'Grady, Frances Round and Gwen Searle.