TILDA kickstart novel COVID-19 research investigating the 'who' and 'why' of COVID-19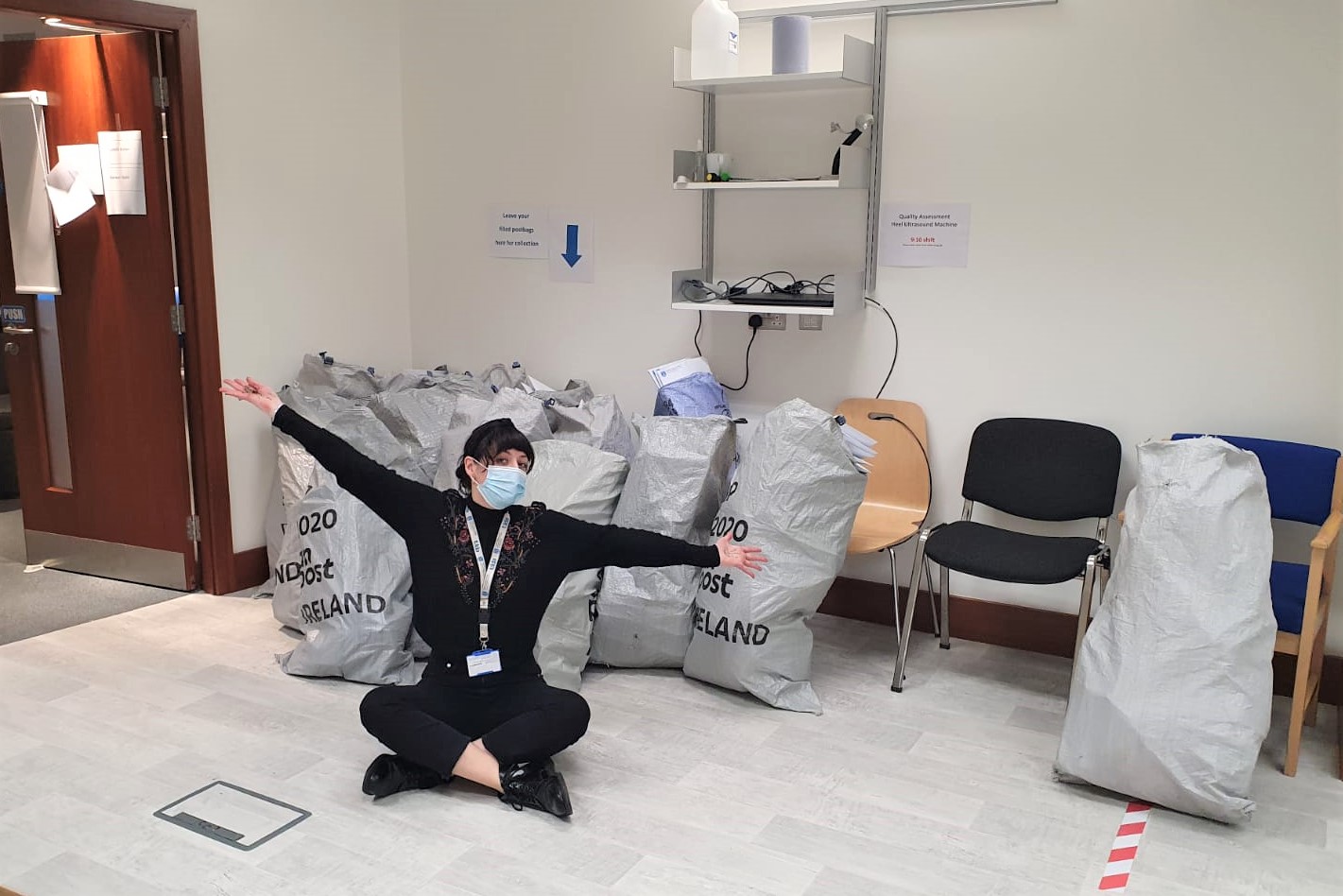 Since the turn of the new year, the TILDA team have undertaken a key study led by Dr Nollaig Bourke to investigate 'the who' and 'the why' of COVID-19 in the older adult population in Ireland. The study, entitled SABS-TILDA: SARS-CoV-2 specific AntiBodieS in The Irish Longitudinal Study on Ageing (TILDA), provides an important opportunity to assess the prevalence of SARS-CoV-2 infection, the virus that causes COVID-19, in adults aged 50 and over in Ireland and understand more about underlying risk factors for COVID-19 in this population.
The TILDA team, led by Professor Rose Anne Kenny and Dr Nollaig Bourke, has been working with Dr Michael White's team in the Pasteur Institute in Paris on this innovative piece of research, employing a novel approach to detect SARS-CoV-2 antibodies in saliva samples. The collaboration using this new technology will allow us to determine who had COVID-19, even where people never knew they had been infected. The study aims to identify rates of COVID-19 in a nationally representative population of older Irish adults. This new data will then be linked to TILDA's existing rich database which contains over ten years of data spanning age range, sex, socioeconomic background, vaccination history, medication, lifestyle factors and more, which will give us significant biological insight into the reasons why older people are disproportionally experiencing COVID-19.
The COVID-19 pandemic has made scientists rethink the way research has been typically conducted, and required them to adapt their methods to an ever-changing environment. An increasingly essential part of conducting research is to consult with study participants themselves to hear their concerns and help shape a project. As part of this project, TILDA's participant and public involvement (PPI) working group was consulted to gather their views on the design of this novel approach and ensure the saliva kit was easy to use.
This project is extremely time-sensitive, as saliva samples must be collected prior to vaccination. Since early January, a small team from TILDA and Dr Bourke's lab have prepared and packed almost 5,800 saliva kits for postage with the immense help of Trinity postal room – a fantastic achievement for all involved! Singer Daniel O'Donnell has lent his support to promote and raise awareness of the project, teaming up with Professor Rose Anne Kenny for a radio ad campaign on RTE Radio One, which can be heard here:
Dr Nollaig Bourke, project lead and Ussher Assistant Professor in Inflammageing in Trinity College Dublin said:
"This exciting project will use a novel approach to measure SARS-CoV-2 antibodies in saliva samples from people in the Irish Longitudinal Study on Ageing, which means that we will be able to tell who had COVID-19, even if they didn't display any symptoms at the time. The wealth of data available in TILDA and the amazing engagement by TILDA participants means that we can perform world-leading research into the demographic and biological reasons behind why older people have been so disproportionally affected by this devastating pandemic. Not only will this improve understanding ofCOVID-19 in older people, but also provide lots of important data that will be relevant for understanding more about other infectious diseases in this population."
The TILDA team have worked so hard over the last week to send out kits to participants, and we really hope to see these being returned to us in the coming days and weeks.
TILDA would like to thank all its study participants throughout Ireland who continue to contribute greatly to ageing research in Ireland and internationally, and a special thank you to those who are taking part in this important study.
To find out more about our COVID-19 research, please visit here.