TILDA Scientific Advisory Board Meeting 2020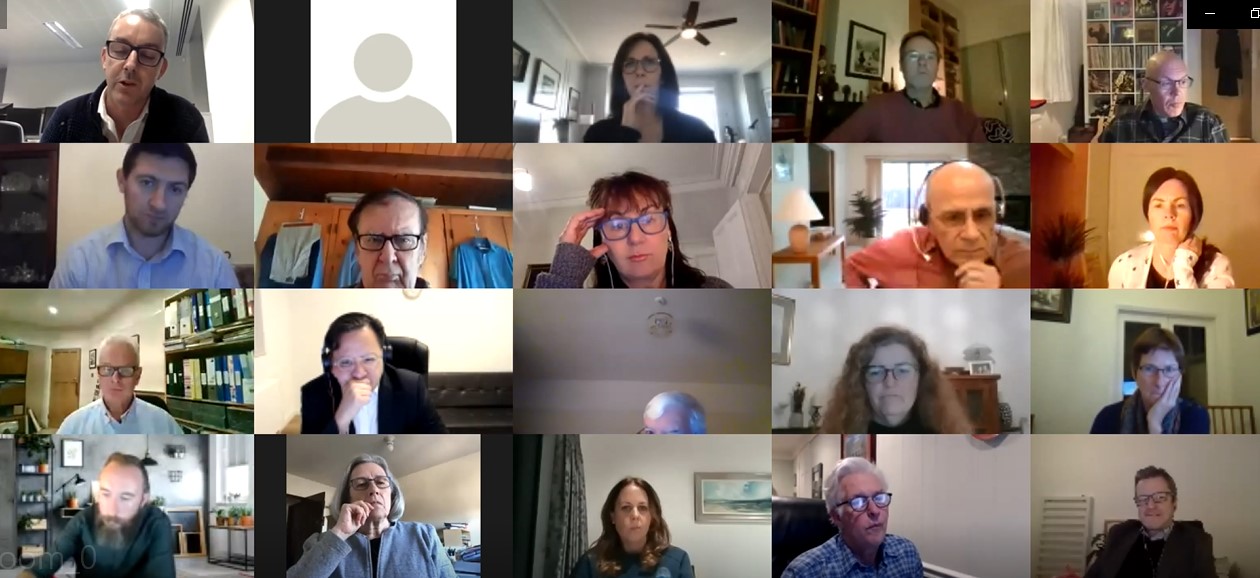 The 2020 meeting of the TILDA Scientific Advisory Board(SAB) took place on Wednesday, 18th November via Zoom
The SAB comprises a panel of international experts in one or more of the TILDA domains (economic, health, and social) who also have experience with longitudinal studies. The role of the SAB is to provide advice on the TILDA research questions of most importance to the scientific community and to policymakers, and to offer feedback on the methodologies adopted by the TILDA team to ensure that TILDA is at the forefront of ageing research at the global level. A list of SAB members can be found on the Governance page of our website here.
The SAB is chaired by Prof. James Smith of the National Academy of Medicine and formerly of the RAND Corporation. Professor Kenny opened the meeting, welcoming the SAB and regretting that it was not possible this year to hold a meeting in person, and describing the reorienting of TILDA resources from March to meet the challenge of the COVID-19 pandemic. Wednesday's meeting was attended by members from across the world, who heard updates on the latest data collection, active projects and emerging research from TILDA.
Dr Orna O'Donoghue first gave an update on plans for Wave 6 Data Collection, and Dr Peter May on data from TILDA End-of-Life interviews.
Dr Mark Ward presented on the HRB-funded Altered Lives in a Time of Crisis project documenting the experiences of older people in the pandemic, and presented some preliminary results from the data gathered. The session generated lively discussion, as a number of sister longitudinal studies and SAB members are involved in similar projects.
Dr Nollaig Bourke gave an update on the SABS-TILDA and VIRCO-TILDA Projects she is leading, which will assess salivary tests from TILDA participants for SARS-CoV-2-specific antibodies, and for viral and immune risk factors for COVID-19.
Dr Eamon Laird presented on TILDA's recent collaborative research into the prevalence of vitamin D deficiency and potential associations between vitamin D levels and severity of COVID-19 infection.
Dr Cathal McCrory presented his research on how the study of epigenetics can advance the understanding of biological ageing, including the impact of lifespan adversity on ageing and how new generations of epigenetic clocks perform in prediction of age-related clinical phenotypes and all-cause mortality.
Dr Silvin Knight introduced the FRAILMatics project led by Professor Roman Romero-Ortuno, and presented results from recent research measuring entropy in cardiovascular signals as a potential marker for frailty.
Attendees received updates from representatives from TILDA's sister longitudinal studies, some of which are conducting similar COVID-19 surveys, which was followed by a collective discussion of future directions, including how to measure the impact of the COVID-19 pandemic on populations in future waves.
SAB Chair James Smith closed the meeting praising the rapid turnaround of TILDA outputs and proposing that COVID-19-related data from various studies might be harmonised, thanking all for their attendance and contributions and noting the high quality of the research presented.