TILDA research wins prize at International Society for Pharmacoeconomics and Outcomes Research (ISPOR) Conference
Professor Walter Bortz (pictured above with TILDA Principal Investigator Professor Rose Anne Kenny) gave a public lecture at Trinity College Dublin entitled "The Plasticity of Human Aging". The lecture took place in the historic Schroedinger Lecture Theatre in front of a capacity audience. A video of the lecture can be found here.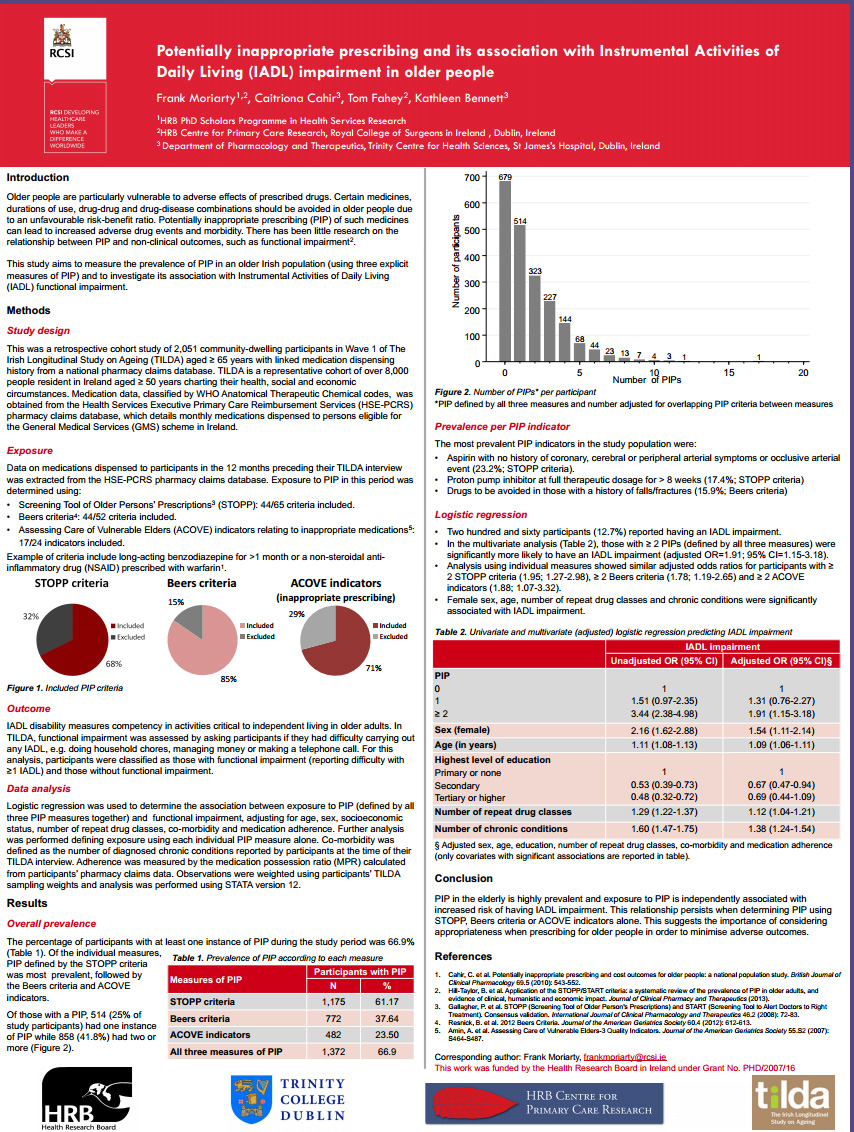 Click for a larger version
Working with Professor Tom Fahy at the Centre for Primary Care Research and colleagues at the Department of Pharmacology and Therapeutics in Trinity College, Frank's research investigated inappropriate prescribing of medicines in the TILDA cohort using data from Wave 1 of the study. The research showed that potentially inappropriate prescribing in people over 65 years of age was associated with increased odds of having a functional impairment (i.e. needing assistance with an activity such as doing household chores). These finding suggests the importance of addressing sub-optimal prescribing to improve patient outcomes.
Further information on the ISPOR conference can be found here.