Ms Sinéad McLoughlin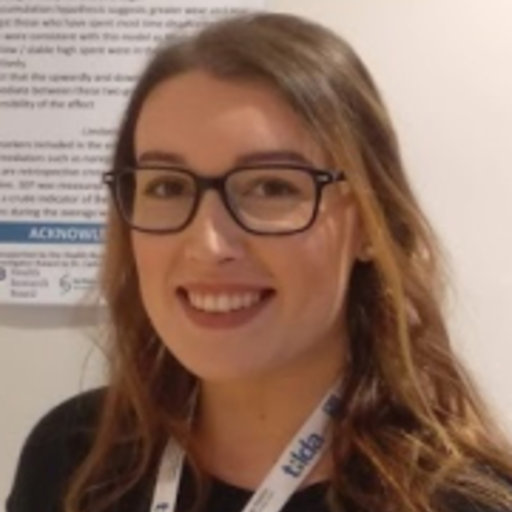 Sinéad McLoughlin is a Senior Data Manager and post-doctoral researcher at TILDA. Aside from her data management duties, she is currently engaged in a number of research projects, including investigating the prevalence of elevated lipoprotein(a) in the TILDA sample at Wave 6, and it's correlates with health and well-being. More recently, Sinéad has joined the Gateway to Global Aging collaboration as a data manager, and is currently working on both geocoding and linking the TILDA data to a number of environmental exposures with a view to conduct cross-national research on the impact of the exposome on health and cognition in mid-life and older age.
Sinéad completed her PhD in 2022, successfully defending it in February 2023. Her doctoral research aimed to better understand the biological pathways through which life course stress exposure gets "under the skin" to impact health outcomes, using the Allostatic Load framework. Allostatic Load is a multisystem measure of "wear and tear" that aims to capture the cumulative burden of exposure to psychosocial adversities. The measure is generated from biological markers collected during the Health Assessment component of TILDA.
Sinéad holds a BSoc. Sc. Social Science from Maynooth University (2014). Her final year theses were titled "Food Poverty and Policy in the Republic of Ireland; a study on households with children" and "Attitudes towards the representation of gender in video games". This undergraduate degree is complimented by a M.Sc. in Applied Social Research from Trinity College Dublin (2016). Sinéad utilized the rich TILDA data to complete her thesis titled "An exploration of the relationship between anxiety and problematic alcohol use in adults over 50 in Ireland".
For a full list of Sinéad's publications, please click here.
Peer Reviewed Publications