Ms Sinéad McLoughlin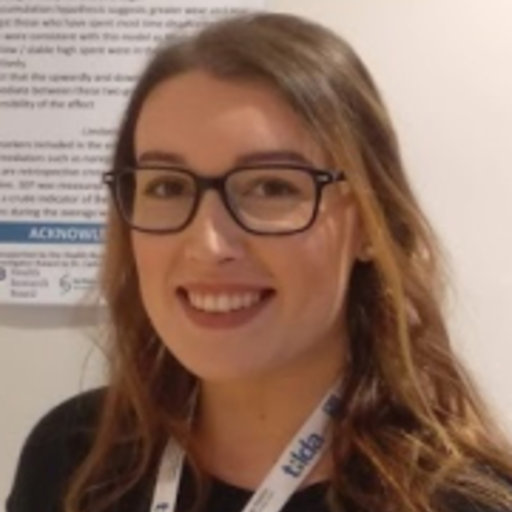 Sinéad McLoughlin is a PhD student at TILDA, working on the ALLOSTAT project. Her research aims to better understand the biological pathways through which life course stress exposure gets "under the skin" to impact health outcomes, using the Allostatic Load framework. Allostatic Load is a multisystem measure of "wear and tear" that aims to capture the cumulative burden of exposure to psychosocial adversities. The measure is generated from biological markers collected during the Health Assessment component of TILDA.
Sinéad holds a BSoc. Sc. Social Science from Maynooth University (2014). Her final year theses were titled "Food Poverty and Policy in the Republic of Ireland; a study on households with children" and "Attitudes towards the representation of gender in video games". This undergraduate degree is complimented by a M.Sc. in Applied Social Research from Trinity College Dublin (2016). Sinéad utilised the rich TILDA data to complete her thesis titled "An exploration of the relationship between anxiety and problematic alcohol use in adults over 50 in Ireland".
Sinéad joined the data team as a Research Assistant in April 2016, as part of a student placement from her Masters degree. In addition to her PhD research, Sinéad is involved with the processing, coding and quality control of self-completion questionnaires, on top of a variety of data management duties, establishment of coding protocols, research assistant training, interviewer training, assisting with the facilitation of Frailty Education courses and general administrative duties as required.
For a full list of Sinéad's publications, please click here.
Peer Reviewed Publications
TILDA Reports