Our 2022 Newsletter now available online
Articles include details of some of TILDA's research discoveries in the last year and data collection updates.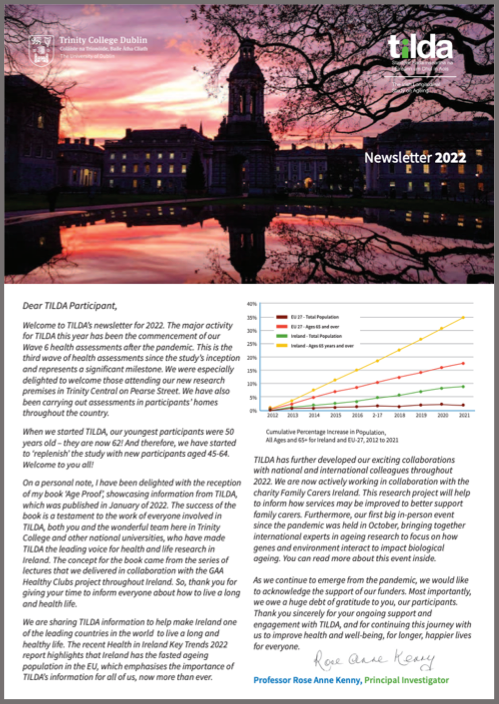 Notable achievements and events are recognised in this exciting edition, such as Professor Kenny's appointment as Regius Professor of Physic in Trinity College Dublin and TILDA's International Epigenetics Workshop.
In this edition we also shine the spotlight on researcher Dr Christine McGarrigle and her most recent work in collaboration with Family Carers Ireland.

Click here to download the full newsletter.