TILDA PI receives honorary doctorate
The RCSI 2022 winter conferrings took place this week with two ceremonies held at the RCSI campus on St Stephen's Green, where over 240 candidates received qualifications in primary healthcare, as well as postgraduate academic awards.
Addressing the graduands, RCSI President Professor Laura Viani said:
"The legacy of healthcare innovations by our alumni over our 238-year history illustrates how each and every one of you has the potential to shape the delivery of excellence in patient care. You are now in a most exciting place as you embark on the next phase in your professional life, my warmest congratulations to you all on your wonderful achievement."
During the ceremony, TILDA Principal Investigator, Professor Rose Anne Kenny was awarded an honorary doctorate by RCSI Deputy Vice Chancellor for Academic Affairs at RCSI, Professor Hannah McGee. Professor Kenny, Regius Professor of Physic and Professor of Medical Gerontology at Trinity College Dublin was described by Professor McGee as "an unparalleled contributor to clinical research on ageing"
Of the award, it was said:
"RCSI established an Annual Honorary Doctorate Award in 2011 to recognise excellence and to provide an inspiration to you our students on their graduation day. The awardees are exceptional people who have made a difference to the world through education, research or service."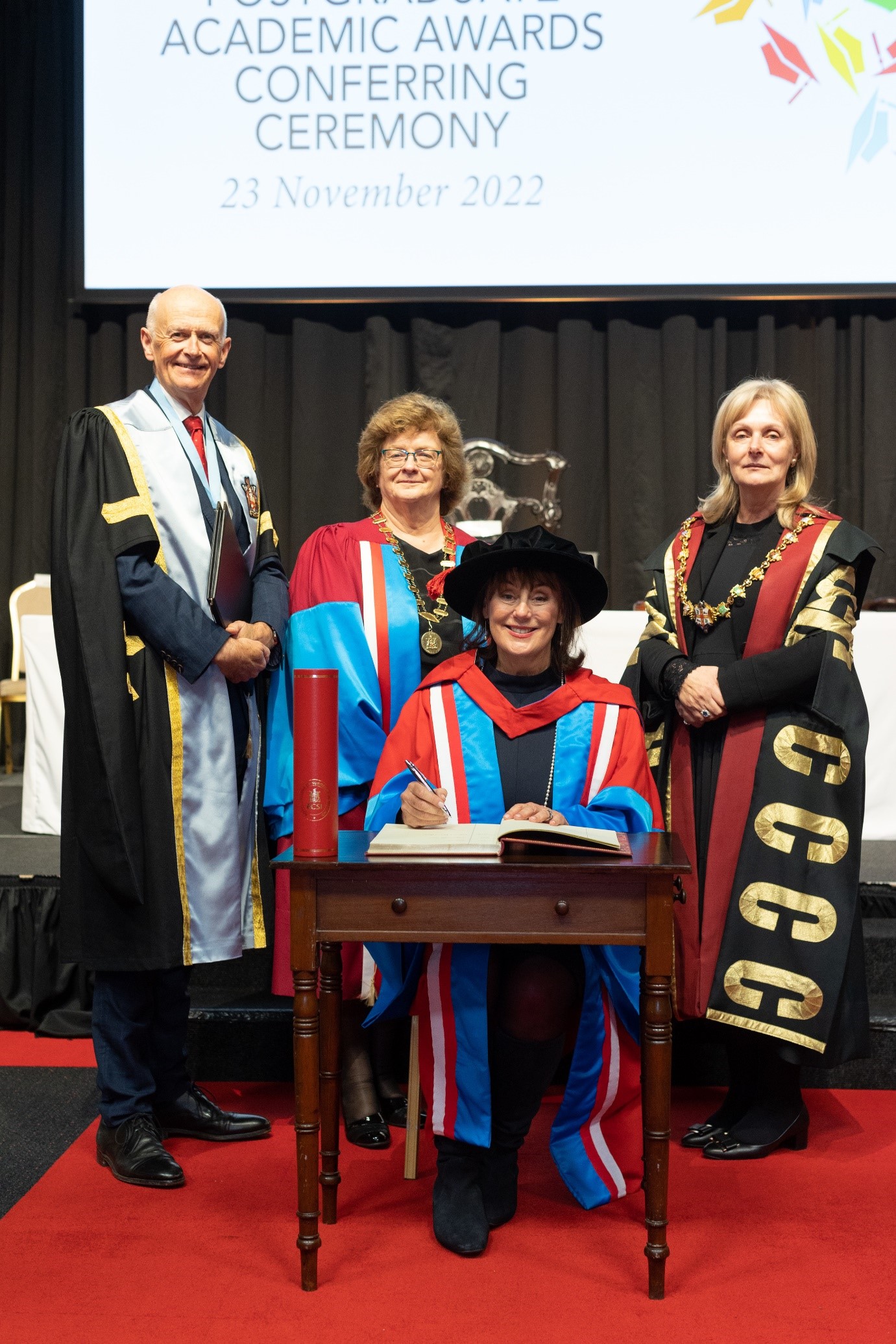 Heartiest congratulations to Professor Kenny!